When you walk into an office, how often do you look up and admire the suspended ceiling? If you are honest, then the answer will be 'never', or at least, not very often! The only time a suspended ceiling is noticeable is when there is something wrong - a flickering light or a damp stain perhaps. Well, at McCallum Ceilings, we like to ensure that your ceiling is a discreet addition to your office environment, enhancing the working atmosphere while never once drawing attention to itself.
Ceiling Systems
We offer a large variety of ceiling systems, tiles and finishes, including all the British Standard specific ceilings for food hygiene and laboratory standards. We can also provide acoustic tiles for high-noise environments and we will always ensure that the appearance of the ceiling is attractive, complementary, but above all discreet.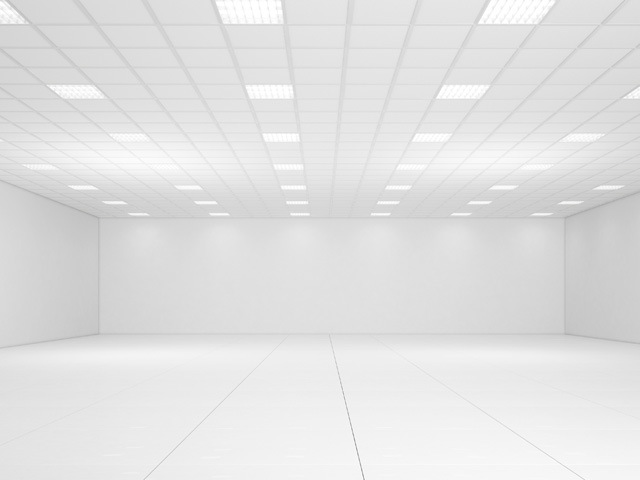 Lighting Systems
We have a range of integrated lighting systems and we are happy to make recommendations so that the required lighting levels are achieved for your ceiling application. When you allow McCallum Ceilings to conduct your installation, you will receive the full service from specification and design through to installation, and a long-term commitment to after sales support which includes an emergency call-out should your ceiling require immediate attention.
Since we also provide partitioning systems, we can seamlessly integrate your ceiling and lighting with partition tracks.
Ceiling Repairs
Of course, not every project requires a new suspended ceiling. We are happy to come and look at your existing system and if necessary to offer economic repairs and maintenance as a viable alternative to minimise your project costs.