MF is a suspended ceiling system suitable for most internal dry lining applications. The fully concealed grid and ceiling lining can be used in conjunction with Gyproc plasterboards and Gyptone and Rigitone acoustic ceiling boards to create a seamless, monolithic appearance.
Acoustic & Fire Performance
Improvements to acoustic and fire performance can be achieved without the need to access the room above.
High level of design flexibility; bulkheads, gradients and changes in height can all be fully integrated.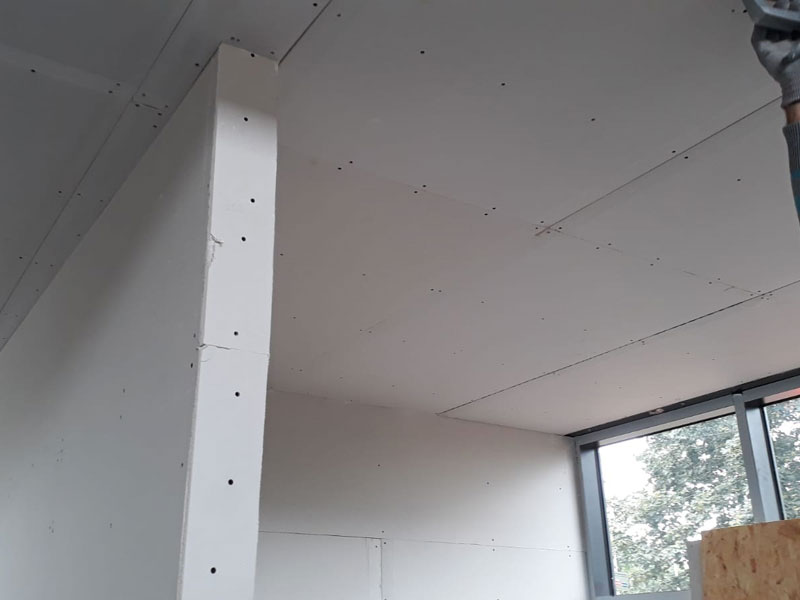 Wide Range Available
Plasterboard ceilings are available in a wide range of lengths, widths and thicknesses. The larger the plasterboard, the fewer joints, but the harder it is to handle and fit. Plasterboards has a core of plaster which provides good acoustic and fire insulation. Fibres can be added for extra strength and durability. Moisture resistant plasterboards are treated with wax and can be useful when dry lining wet rooms for example.
Fixing Techniques
Plasterboard can be fixed direct to the internal face of a wall or ceiling, or can be fixed to a secondary framework of metal attached to the internal face. Each material requires a different fixing technique.